Our URETHANE formula is crystal clear and provides a rock-hard finish. Because there is no ambering with this product, the natural color of your wood floors, paneling, trim, cabinets, doors, bar tops and furniture shines through.


URETHANE Satin Finish: Formerly know as Waterlox XL89
URETHANE Semi-Gloss Finish: Formerly know as Waterlox XL90
URETHANE Gloss Finish: Formerly know as Waterlox XL88
Let's Get Started! Get Your Products & Directions on How to Apply.
Where to Use
Great for wood floors, countertops, cabinets, tables and furniture.
Design Features
Will provide your wood with a crystal clear, finished look.
Can be used for exterior projects if not in direct sunlight.

Urethane Videos and Photos
Product Details
Use alone to provide a crystal clear protective finish or in conjunction with ORIGINAL Sealer & Semi-Gloss Finish, MARINE Sealer or UNIVERSAL Tung Oil Sealer (UTOS) to provide a protective finish with an ambering effect. Can also be used over our TRUETONE® Color-Infused Tung oil stain.
Unlike linseed oil-based polyurethanes, our URETHANE formula will not yellow over time.
Excellent water resistance.
Non-toxic when dry and fully cured.
Handcrafted in small batches in Cleveland, Ohio by a 4th generation, family-owned company.
Available in gloss, semi-gloss and satin sheen.
Available in gallon, quart and 2 ounce sizes.
Product Uses & Tips
Use on interior and exterior (not in direct UV) wood surfaces including floors, windows, doors, cabinetry, woodwork, tables, furniture, bar tops, picture frames, and various woodworking projects where a rock-hard surface and no yellowing or ambering is desired.
Can be used over oil paint and stain. Will not yellow over time. Excellent for lighter colored woods, like maple, and neutral stain colors like white, gray and black.
For details, view our coverage guide. No thinning required.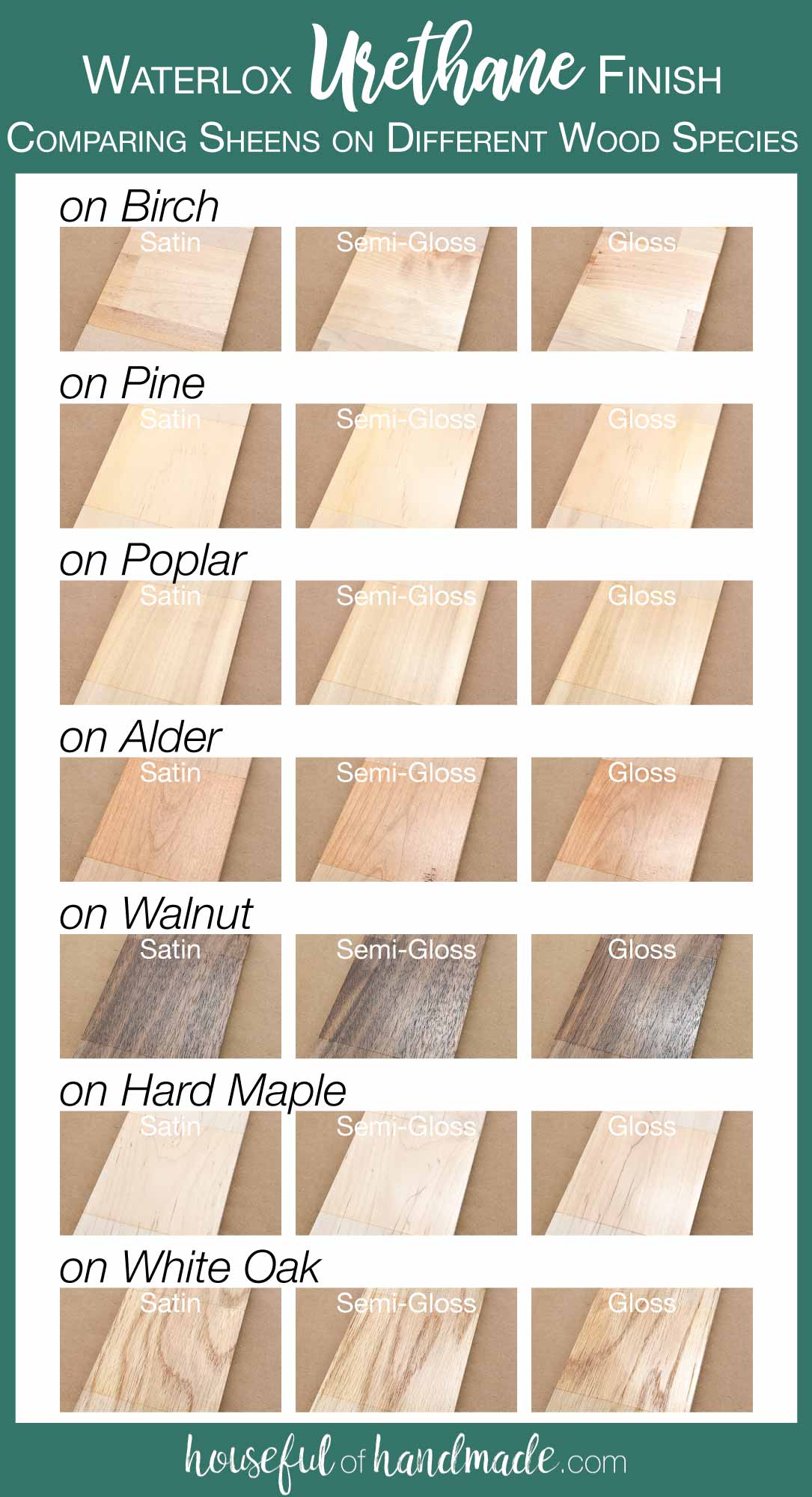 How Can We Help?
Need Application Instructions?
Find the appropriate application guide based on the products and surface size you are using.
Find Guide
Running Into Problems?
Search our "Project Help" section to find help topics and tips during all stages of the application process.
Search Now
Not Sure What Products to Use?
Use our "Find Your Finishing System" tool to identify the products, tools and suggested application steps.
Get Started
Related Documents
Related Links