Our TRUETONE® formula enhances the color and grain of your wood with a buff-in, color-infused Tung Oil available in 11 colors. TRUETONE® adds rich color and water-resistant protection while being easy to maintain, low odor and VOC compliant.


Let's Get Started! Get Your Products & Directions on How to Apply.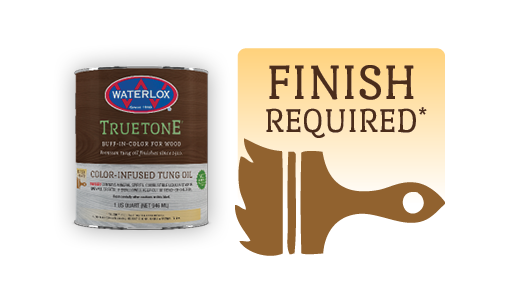 TRUETONE® Color-Infused Tung Oil is a stain and sealer.
 It should be top coated with one of our H2OLOX®, ORIGINAL, MARINE or URETHANE Finishes.
Where to Use
Great for wood floors, countertops, cabinets, tables and furniture, for a matte unfinished look.
Design Features
Both products used in conjunction will provide your wood with a matte, unfinished look with rich color.
Do not use TRUETONE®® Buff-In Finish on exterior projects with regular direct UV exposure.











These are digital representations. Test stain and finish on a scrap piece of wood.

TRUETONE® Videos and Photos
Product Details
Low VOC, low odor, buff-in coatings that are VOC compliant in all 50 states.
Like all of our Tung Oil formulas 90% of the resin portion of the formula is from renewable, natural resources.
Easily applied to large projects like floors with a buffing machine or small projects by hand buffing.
Waterlox TRUETONE® Color-Infused Tung Oil Stains penetrate wood surfaces when used as a sealer/base for Waterlox TRUETONE® Buff-In Tung Oil Finish for a matte, unfinished look or with our ORIGINAL, H2OLOX®, MARINE and URETHANE finishes for a finished look.
TRUETONE® Buff-In Tung Oil Finish is a low VOC, low odor buff-in finish that works as a finish coat for Waterlox TRUETONE® Color-Infused Tung Oil stains for a matte, unfinished look.
Easy to clean, maintain and spot repair.
Non-toxic when dry and fully cured.
Handcrafted in small batches in Cleveland, Ohio by a 4th generation, family-owned company.
Available in gallon (finish only), quart, pint and 2 ounce sizes.
Product Uses & Tips
Both products are buffable coatings.
Both products used together should be used on interior wood surfaces (and exterior wood surfaces not in direct sunlight/UV) including floors, windows, doors, cabinetry, woodwork, tables, furniture, bar tops, picture frames, and various woodworking projects. TRUETONE® Color-Infused tung oil stains can be used in combination with our MARINE Finishes for direct sunlight/UV projects.
One gallon covers 3,200 square feet per coat. One quart covers 800 square feet per coat. The number of coats depends upon the porosity of the wood. For more details, view our coverage guide. No thinning necessary.
Minimum dry time of 24 hours between coats. Poor ventilation, high humidity or cool temperatures may increase dry times.
TRUETONE® will alter the appearance of the wood. Color is a very personal choice; therefore, proper testing of the entire process should be completed before beginning. Final color can be altered by sanding to different grits or using different surface preparation methods (e.g. pre-stain conditioners, water popping, etc.). Color cannot be deepened or darkened by adding an additional color coat; only one coat is recommended.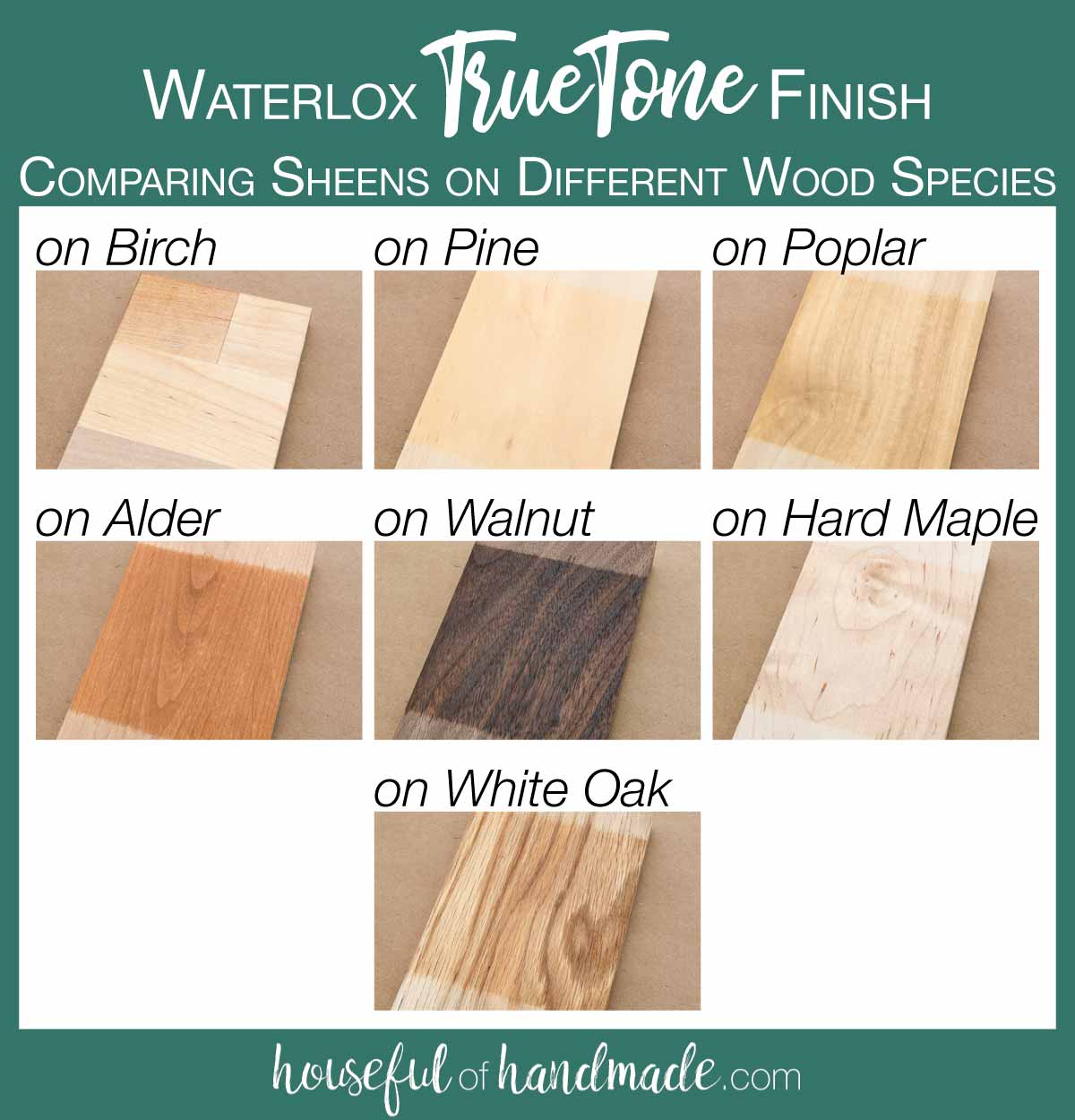 How Can We Help?
Need Application Instructions?
Find the appropriate application guide based on the products and surface size you are using.
Find Guide
Running Into Problems?
Search our "Project Help" section to find help topics and tips during all stages of the application process.
Search Now
Not Sure What Products to Use?
Use our "Find Your Finishing System" tool to identify the products, tools and suggested application steps.
Get Started
Related Documents
Related Links