Waterlox wood finishes come in a variety of sheen levels from matte to high gloss.

Let's Get Started! Get Your Products & Directions on How to Apply.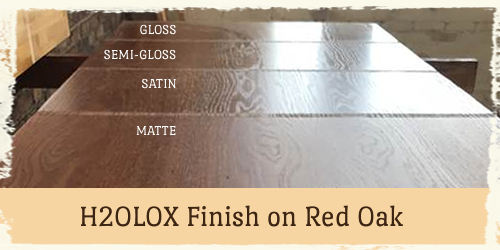 Lighting varies on screens. Test on a scrap piece of wood.
Kati from Houseful of Handmade swatched Waterlox finishes on various wood species to demonstrate the different sheen levels. Photos and a video of the swatch application are below.