Waterlox® MARINE preserves the beauty and integrity of outdoor and marine wood projects. Our resin-modified Tung Oil products form a protective and elastic finish against sun/UV rays, harsh weather and moisture exposure. Waterlox® MARINE Finish is available in a satin sheen and high gloss.


Let's Get Started! Get Your Products & Directions on How to Apply.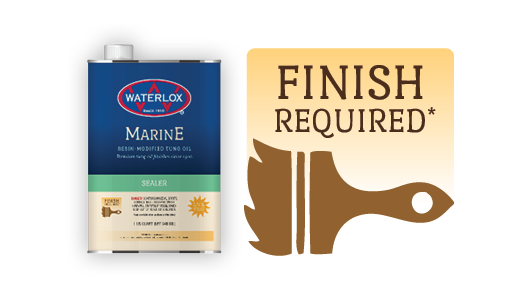 MARINE Sealer is always a sealer. For a gloss or satin finish, top coat sealer with two coats of MARINE Gloss or Satin Finish.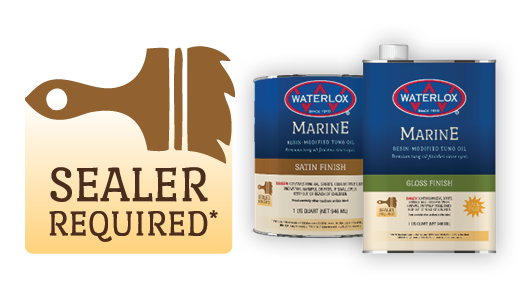 Where to Use
Great anywhere exterior wood is exposed to moisture, direct sunlight and UV rays.
Design Features
Will provide your wood with a warm, amber, finished look.
Do not use on interior projects or interior wood with direct sunlight.

Product Details
Like all of our Tung Oil formulas 90% of the resin portion of the formula is from renewable, natural resources.
When used in conjunction with a Waterlox® sealer, our Waterlox® MARINE formula creates a waterproof barrier while forming a protective yet elastic film that is durable against sun/UV rays, harsh weather and moisture exposure.
Easier to maintain than other exterior clear or surface finishes.
Non-toxic when dry and fully cured.
Handcrafted in small batches in Cleveland, Ohio by a 4th generation, family-owned company.
Available in gloss and satin sheens.
Available in gallon, quart and 2 ounce sizes.
Product Uses & Tips
For use on exterior surfaces in direct sunlight/UV.
Specially made for boat decks, bright work, spars and other heavy-duty exterior applications, such as exterior doors and garage doors in direct sunlight/UV.
Not recommended for use on pressure-treated woods or exterior walking surfaces in direct sunlight, such as an architectural deck.
One quart of MARINE sealer or finish covers 125 square feet per coat (500 square feet per coat for one gallon). For more details, view our coverage guide. No thinning required.
Minimum dry time of 24 hours between coats. Poor ventilation, high humidity or cool temperatures may increase dry times.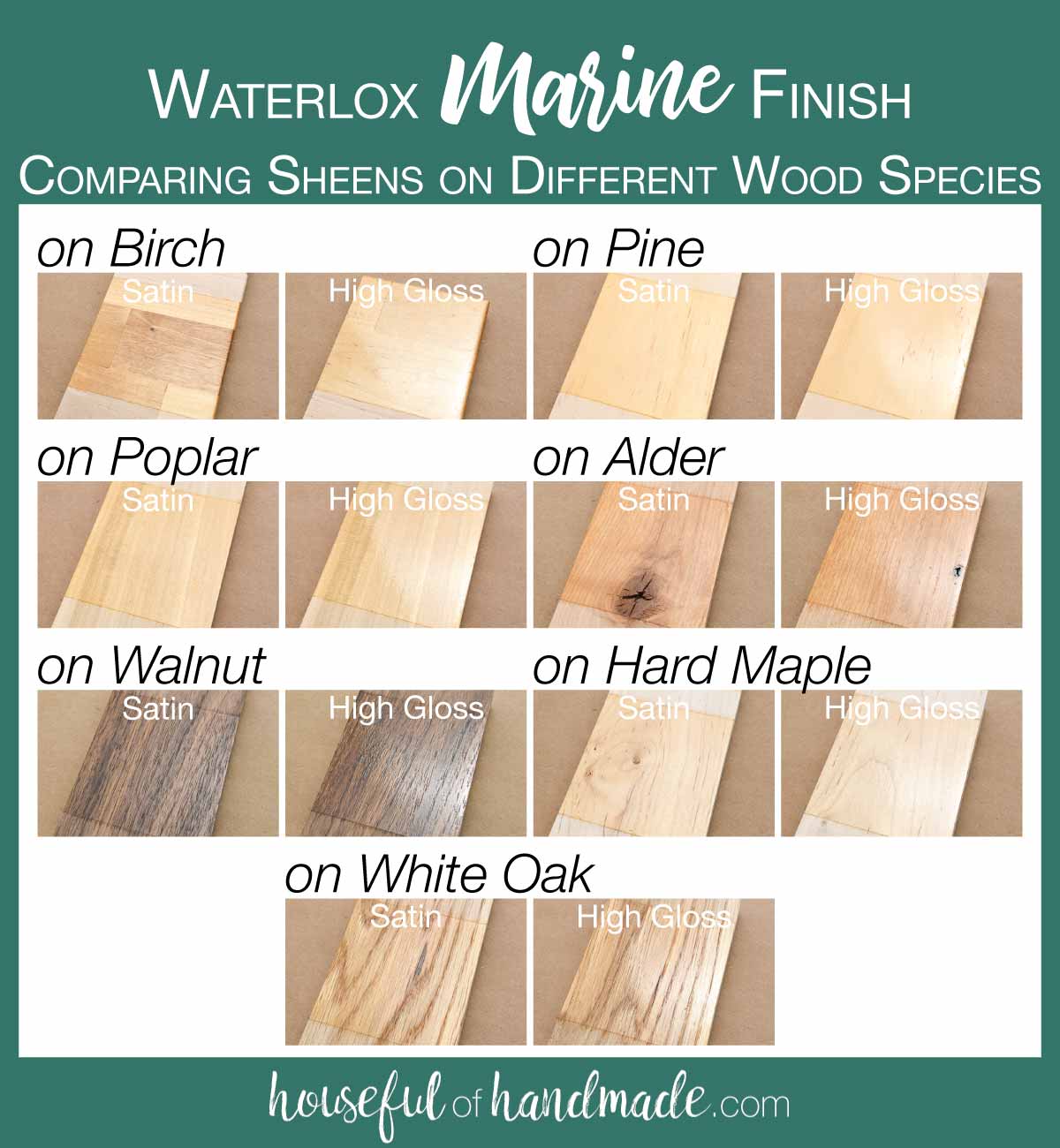 How Can We Help?
Need Application Instructions?
Find the appropriate application guide based on the products and surface size you are using.
Find Guide
Running Into Problems?
Search our "Project Help" section to find help topics and tips during all stages of the application process.
Search Now
Not Sure What Products to Use?
Use our "Find Your Finishing System" tool to identify the products, tools and suggested application steps.
Get Started
Related Documents
Related Links