Our exterior Waterlox® products are created to withstand the elements. They protect wood surfaces from harsh weather and UV rays while enhancing the beauty of the wood grain. Waterlox® is an excellent choice for almost any exterior wood door, bench, boat or woodworking project.
Ideal Products for All Exterior Projects
OK For Exterior Projects When Not in Direct Sunlight
Let's Get Started!
Boats & Marine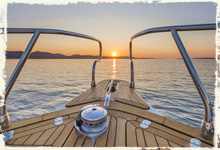 With its beautiful appearance and durable performance, Waterlox® products protect boat brightwork, allowing you to relax and enjoy the water.
Porches, Decks & Docks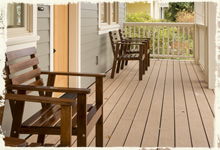 Waterlox® can be used on porches, decks and docks, but it's important to know all of the details first. Learn more about the key factors to consider when choosing a Waterlox® product for your porch, deck or dock project.
Doors & Furniture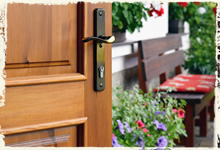 Let the character of your wood front door, garage door, Adirondack chairs, tables and benches shine in the sun, while being preserved and protected by Waterlox®.
A Special Note About Outdoor Projects
When choosing your Waterlox® finish, make sure to determine how much direct sunlight your wood surfaces are receiving. Our MARINE formula protects against UV rays for wood surfaces in direct sun light, but other products could be considered if the UV exposure is lower.
You've Spent Hours Perfecting It, Now Protect It
It's time to finish strong with the trusted, go-to sealers, stains and finishes wood enthusiasts choose.
Related Tips & Guides